Yes,
sunshade nets
can be used for other purposes besides shading. Here are some examples:

1.Windbreaks: Sunshade nets can be used to create a windbreak in areas where wind is a problem. The netting can reduce the wind speed and protect plants, livestock, and other objects from damage.
2.Privacy screens: Sunshade nets can be used to create privacy screens for outdoor areas such as patios, balconies, and swimming pools. The netting can provide a degree of privacy without completely blocking the view.
3.Insect control: Sunshade nets can be used to keep insects out of outdoor areas such as gardens, patios, and picnic areas. The netting can be used to cover plants or outdoor seating areas to prevent insects from getting in.
4.Safety barriers: Sunshade nets can be used as safety barriers around construction sites, sports fields, or other areas where people need to be kept away from a specific area.
5.Hail protection: Sunshade nets can be used to protect crops and other plants from hail damage by reducing the size and velocity of the hailstones that hit them.
Overall, sunshade nets can be a versatile solution for a variety of outdoor needs beyond just shading.
Sand Colour Shade Net180GSM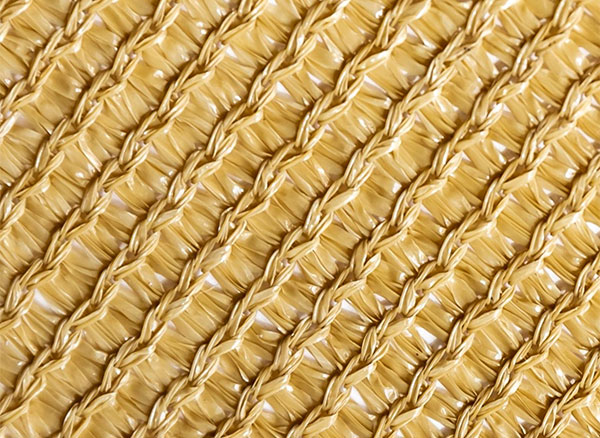 6-needle beach shade mesh with tonal overlock. The sunshade net is made of polyethylene (HDPE) material with about 1-5% UV stabilizer and antioxidant. The size can be customized, and its maximum width can reach 12 meters. The weight per square gram of the shading net is 180 grams, and the shading rate can reach more than 95%. The beach-colored shading net is often used for shading by the seaside and the beach. Its high-density weaving can effectively resist high-intensity ultraviolet radiation and protect people's skin from damage.