Sunshade nets
, umbrellas, and awnings all provide shading and protection from the sun's rays, but there are some differences between them. Here are some comparisons:

1.Coverage area: Sunshade nets are typically used for large outdoor areas, such as agricultural fields, greenhouses, or playgrounds, while umbrellas and awnings are generally used for smaller areas, such as patios or decks.
2.Durability: Sunshade nets are designed to withstand outdoor weather conditions and can last for several years, while umbrellas and awnings may be more susceptible to damage from wind or rain.
3.Customization: Sunshade nets can be custom-made to fit specific areas and come in a range of colors and shading levels, while umbrellas and awnings are usually limited in terms of customization.
4.Portability: Umbrellas are easily portable and can be moved from one location to another, while sunshade nets and awnings are typically installed permanently in one location.
5.Cost: Sunshade nets are generally more affordable than umbrellas or awnings, especially when covering large areas.
Ultimately, the choice of shading material depends on the specific needs and preferences of the user. If you need shading for a large outdoor area, a sunshade net may be the most practical option. For smaller areas that require mobility, an umbrella or awning may be a better choice.
Blue Side Black Shade Net 105GSM 6120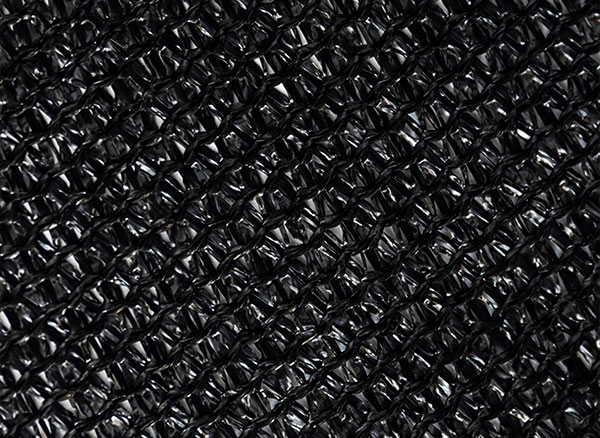 6-needle black shade net, model 6120, with blue polyester thread on the edge. This type of sunshade net is made of polyethylene (HDPE) material with about 1-5% UV stabilizer and antioxidant. The size can be customized, and its maximum width can reach 12 meters. The weight per square gram of 6120 shade net is 105 grams, and the shade rate can reach 90%. Its high shading rate makes it more suitable for the production of cool, low-light vegetables such as celery, coriander, onion and garlic in summer and autumn.