If you are looking for an affordable, low-maintenance fence for your property, consider the many benefits of
HDPE fencing net
. The material is extremely durable, resistant to water and insects, and will last for years. It is also environmentally friendly. With a 50-year warranty, you can trust that your fence will be a good investment for many years to come.Another benefit of the material is its ability to resist cracking and splintering.
Fence Mesh FMS001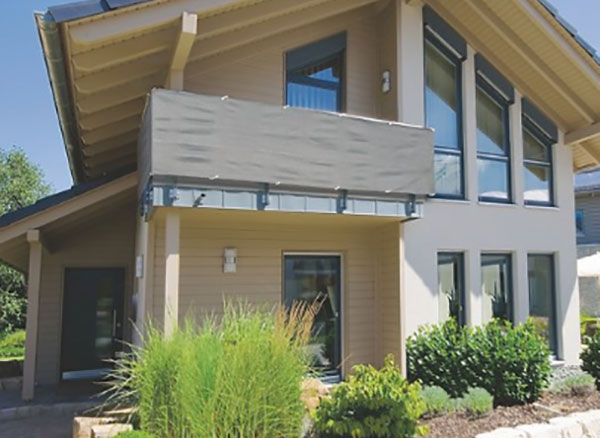 Product Parameters:
Material: HDPE, UV
Weight: 165gsm
Width: max 10m
The protective net FMS001 is a black net, which is mostly used for protection in balconies and gardens. The protective net is made of polyethylene material with about 1-5% UV stabilizer and antioxidant added. The size can be customized, and its maximum width can reach 10 meters. The weight per square gram of the protective net is 165 grams, and the shading rate can reach more than 95%. The protective net is surrounded by nylon braided tape, 6 sewing threads are stable, and supplemented by iron loops. Its tensile force and stability are much higher than ordinary sunshade nets.


This makes it safe for both suburban and rural settings. Additionally, the material is resistant to rust, which means you won't have to worry about the fence rotting.Whether you need a fence for your garden or livestock, HDPE is a great option.The natural look of HDPE can mimic the look of traditional wood, and the materials are environmentally friendly. Unlike traditional wooden fences, HDPE is also maintenance-free.High density polyethylene plastic is a recyclable material that is both durable and versatile. Its ability to customise allows for a wide variety of uses, including fencing net.
In addition to preventing theft, this type of fencing can also protect children from the elements.As a result, it's used in playgrounds, sports complexes and more.Unlike vinyl fences, high density polyethylene is able to offer more customization options. It is available in a range of mesh sizes and colors, including gray, black, green, and blue. Additionally, it is able to provide resistance to corrosion, rust, and UV damage. Compared to woven fabric, knitted HDPE monofilament mesh fabric is able to stand up to wind better, which makes it more suitable for use on larger fences.
The Lightweight Tear-Resistant Sentry Secura Fence is a durable fence for a variety of commercial projects. This fencing material is made from UV stabilized high density polyethylene. It is tear resistant and can withstand long periods of direct sunlight. These products are easy to install and are recyclable.Tenax's Lightweight Tear-Resistant Secura Fence is a great choice for a number of different applications. Aside from being durable, it is light weight and can be installed easily. It is perfect for construction sites, roadwork, and other types of commercial projects. You can get this product in either green or orange, so you can choose the color that matches your needs.