HDPE fencing net
offers a number of benefits, including a longer lifetime, low maintenance, and resistance to corrosion. This type of fencing net is ideal for sports complexes, playgrounds, and gardens, where it protects against grazing animals. This type of fencing net is available in various mesh sizes and weights. In addition, it features a rust-proof finish and a high UV rating, making it an excellent choice for outdoor settings.If you're looking for a durable fence for your property, look no further than recycled quality HDPE or PS fencing.
Fence Mesh FMS001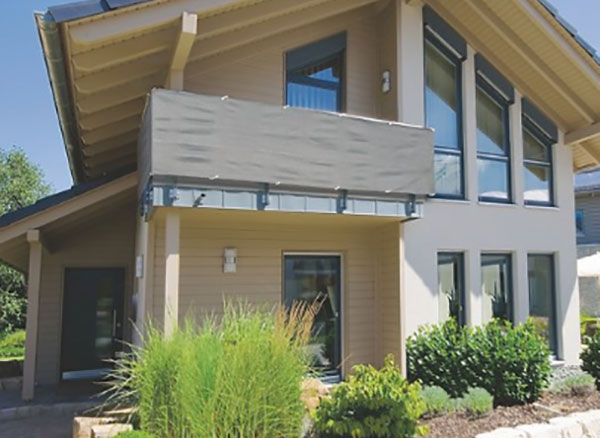 Product Parameters:
Material: HDPE, UV
Weight: 165gsm
Width: max 10m
The protective net FMS001 is a black net, which is mostly used for protection in balconies and gardens. The protective net is made of polyethylene material with about 1-5% UV stabilizer and antioxidant added. The size can be customized, and its maximum width can reach 10 meters. The weight per square gram of the protective net is 165 grams, and the shading rate can reach more than 95%. The protective net is surrounded by nylon braided tape, 6 sewing threads are stable, and supplemented by iron loops. Its tensile force and stability are much higher than ordinary sunshade nets.


These plastic materials are impermeable to acids in animal wastes and don't warp or break in cold weather. Plus, they don't require ongoing maintenance or costly painting, unlike traditional wood lumber.These fencing materials are ideal for greenhouses and agricultural use. They are also highly durable and stain resistant. In fact, many types of paint won't adhere to HDPE plastic. This is a benefit to growers, who will be able to maintain their plants for many years.Another benefit of using high density polyethylene plastic is its versatility.
This material offers both thickness and clarity, which allows for customising the look of the fence. In contrast, vinyl fences are thin and prone to warping, and are not very sustainable. High-density polyethylene fencing is a more sustainable choice that can be customized to your needs.If you're looking for a way to improve the aesthetic appeal of your community amenities, HDPE fencing may be the perfect choice. This durable material is water-resistant and has a cellular structure that prevents dirt from penetrating the material. In addition, it can be tinted to suit your specific tastes.
And, unlike some other fencing materials, HDPE does not require staining or painting.HDPE fencing is also corrosion resistant and offers many unique advantages over wood and steel fencing. The maintenance free nature of this fencing material makes it an ideal choice for a variety of applications. It is highly durable and can withstand weather conditions, limbs, and even heavy objects. Its design also allows for ventilation within the protected area. And, because of its anti-rust properties, it will retain its peak strength much longer than other options.The unique, thick-walled construction of HDPE fencing makes it the safest plastic fencing available. It is strong enough to hold livestock in both rural and urban settings. Additionally, it blends seamlessly into any architectural style.