Sun shade sails
can provide a great way to protect your home from the sun's harmful rays. Choose the right type of sail for your home and enjoy the sun without having to spend too much. There are many factors to consider, including cost, shape, size, and color. Here are some things to consider when purchasing your new sail.There are several factors to consider before installing sun shade sails. First of all, make sure the contractor has a valid builders' license and has experience working at height. You should also look for quality accreditations and Working with Children checks. Another important factor is the fabric. Most shade sail manufacturers use cheap thread and fabric, but these materials are vulnerable to UV damage and can quickly unravel. The best material for your shade sails is PTFE, which does not break down under UV exposure.
180GSM grey sunshade sail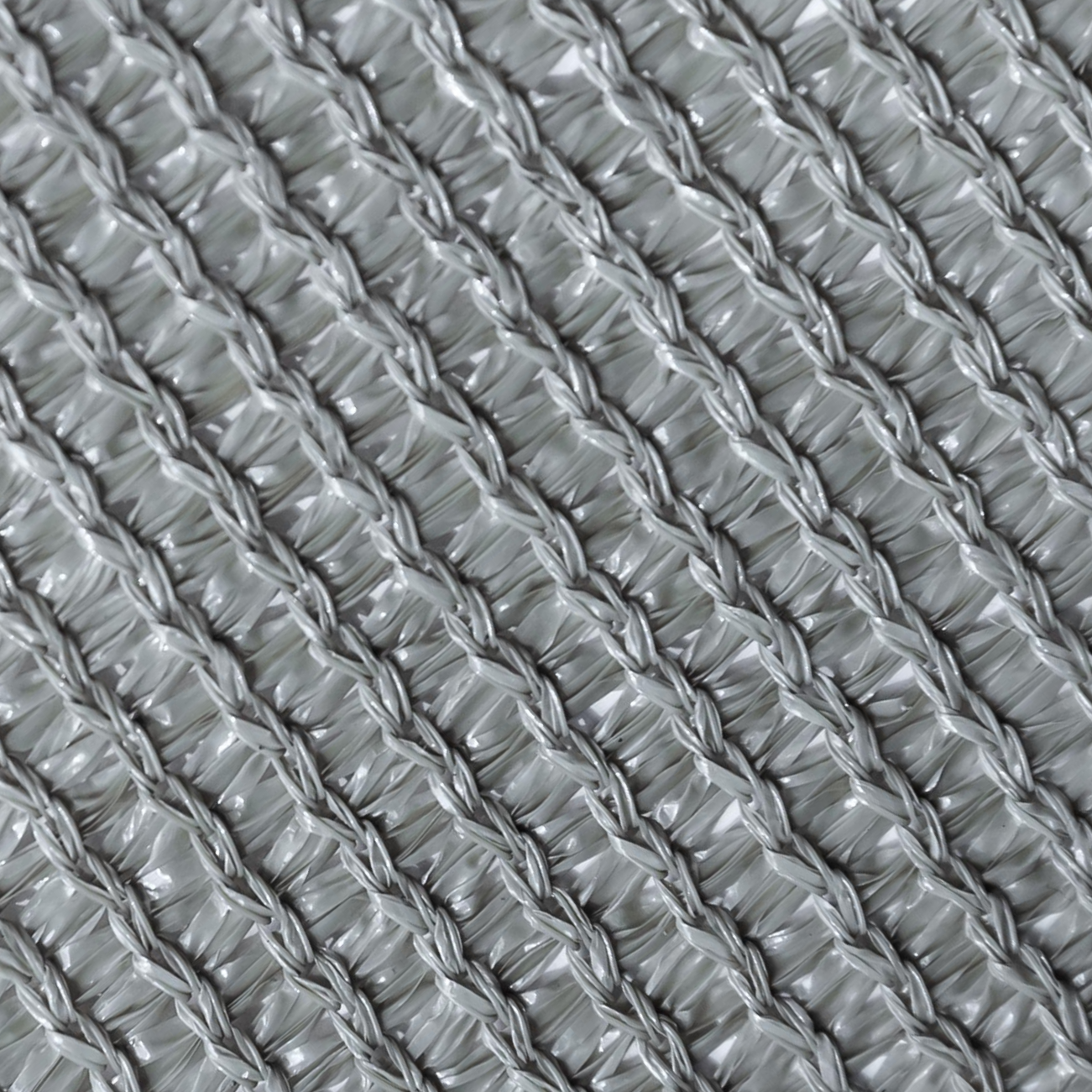 This shade sail is made of polyethylene with about 1-5% UV stabilizers and antioxidants. The size can be customized, and its maximum width can reach 12 meters. The weight per square gram of the protective net is 180 grams, and the shading rate can reach more than 95%. The shade sail is wrapped with rolled edges, a whole nylon webbing runs through the whole net, and a special sewing method, which makes it far stronger than other net products in terms of firmness. In addition, 304 stainless steel horseshoe buckles are installed on the four corners for easy installation. While effectively blocking ultraviolet rays, the fabric does not produce any odor, and is very high in terms of environmental protection and safety.


The fabric used in shade sails allows a cool breeze to pass through, which can help reduce the temperature in the summer. It also protects you from ultraviolet rays and rain. It also costs less than a shade structure. However, the installation process can be difficult for the average do-it-yourself-er. You may end up paying for a shade sail installation service as well as the material.Sun shade sails are a great way to protect your patio or garden from the harsh sunlight. They are easy to install and come in a variety of sizes. They are made of water-resistant, breathable HDPE fabric and will block up to 95 percent of the sun's rays. They are available in four neutral colors and a striking cobalt blue.When installing shade sails, the most important thing to consider is the shape of the area that they will be covering. A triangular or square shape is good for large areas, but you should remember that this shape may require a sturdier support system. You can strengthen your shade sail by installing one corner higher than the other, and attaching it to the roof at a slight angle.
This will prevent the shade sail from sagging or accumulating moisture.Choosing the correct size for your sun shade sail is important to make sure that it fits the area it will cover. Ideally, the shade should be square or rectangular, with sides that line up with each other. To calculate the size of your shade sail, measure the distance from each corner to the point where you will attach it. Make sure that the distance is long enough to accommodate the attachment points of the sail and to allow enough clearance for the mounting points to be strong.Size is also important to ensure that the shade sail is not too loose or too tight. A shade sail that is too loose can be a hindrance to the installation process.
For this reason, the shade sail should be at least 12 to 18 inches wider than the surface it is mounted on.Selecting a color for your sun shade sail is a personal preference. Light-colored sails are more breathable, and will not get as hot as dark-colored ones. You can choose between several shades of white or light-gray, so you can choose the right one to suit your preferences.Choose complementary colours to complement the rest of your outdoor space. The best way to do this is to envision the space first. Once you have a good idea of the overall look of your outdoor space, choose a complementary shade sail. It should match your surroundings as closely as possible. Choosing one shade-sail color over another can also make your outdoor space appear more stylish.